Wonder Woman 1984 trailer: After beating the Germans in World War 1, Gal Gadot aka Wonder Woman is back and this time in 1984 sequel will be fighting Soviets during the Cold war, but with the trailer out there some new pieces of information which have been spotted by us, and well, Wonder Woman and her previous lovers and co-stars are back!
The trailer of the film Wonder Woman 1984 released yesterday and in a span of just a few hours it has crossed 250k views and well, the viewers are already anticipating the big release. The movie is slated to release worldwide in June 2020. Moving on let's get to the nitty-gritty details, which will surely pique your interest into the mega-budget starrer!
Also read: Wonder Woman 1984 Trailer: Gal Gadot's new shero avatar! See photos
1. Steve Trevor is ALIVE
The American pilot and Wonder Woman's lover Steve Trevor is alive and kicking! Yes, the trailer showed the glimpses from Gal Gadot and Steve Trevor reuniting as they appear to be in some kind of vehicle, rumors, and speculations are that this would be Wonder Woman's jet but let's wait for more trailer and sneak peeks to confirm that.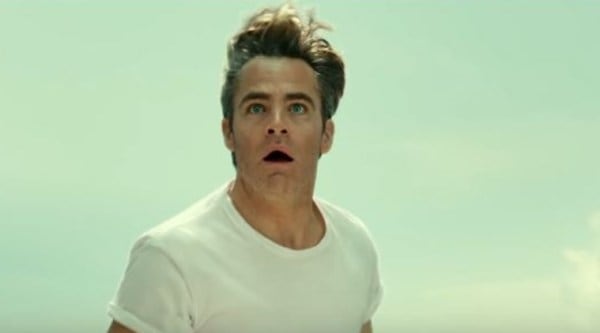 2. Maxwell Lord has special powers
As per the trailer, the Game of Thrones actor Pedro Pascal who will be seen as Maxwell Lord now has special powers- mind control and will use his psychic abilities to create destruction. If you have paid close attention to the trailer, there are times when he asked Wonder Woman to think about what do you want the most, and if she is thought about her love, it seems like it is Maxwell who is the reason behind Steve's return.
Because obviously, in the previous starrer, the actor/pilot died in a plane crash and the chances of surviving that are unlikely, but with the onset of the movie, it will get clearer if Steve is real or just a vision.
Also read: Wonder Woman 1984 trailer review: Gal Gadot as Diana Prince returns with a bang
3. Wonder Woman's gold armor
In the comic books as well, it is the gold armor that shields Wonder woman from any kind of harm and now after donning a costume for so many years, the gold armor suit with flying abilities will again be showcased.
Also read: Wonder Woman 1984 trailer: Gal Gadot debuts her Golden Eagle Armor, watch here
4. Wonder Woman to use lighting to fly
Just like spiderman used webs to fly, Wonder Woman will be seen using lighting to go from one place to another. We haven't seen this before, but this might be because she is the daughter of Zeus. This marks as one of the most intriguing parts as the trailer showcases her using this more often.
Also read: Wonder Woman 1984 trailer: Here's how social media reacts to Gal Gadot's Golden Eagle Armor