Tulsi Vivah is a very significant ritual performed among the Hindu community. In this puja, Goddess Tulsi is married to God Shaligram and this marriage is performed like normal marriages. This ritual is performed as the muhurat Dev Uthani Ekadashi commences.
According to the scriptures, God Shaligram is one of the incarnations of God Vishnu and Goddess Tulsi is one of the incarnations of Goddess Lakshmi that's why it is a ritual of performing their marriage with complete devotion.
With Tulsi Vivah as well as Dev Uthani Ekadashi shubh muhurat for marriage starts and people conduct all auspicious work at this time. Tulsi Vivah also marks the end of monsoon season and these are the reasons why this festival is so important and sacred.
Also read:

Tulsi Vivah 2019 Date and Time: Puja Vidhi, Shubh Muhurat, Samagri, Mantra, Vrat Vidhi and Katha in Hindi
With every auspicious celebration in India, rangoli is considered very important without Rangoli festivals seem to be incomplete and on this day also to make rangoli is very important. By making rangoli in the entrance of the house and near the plant of tulsi is very important and auspicious. Rangoli marks welcome of every guest coming in the house and gathering for a celebration.
Here are some easy ways to make rangoli for this festival:
Here are pictures of easy rangoli designs that you can try at your home on the occasion of Tulsi Vivah.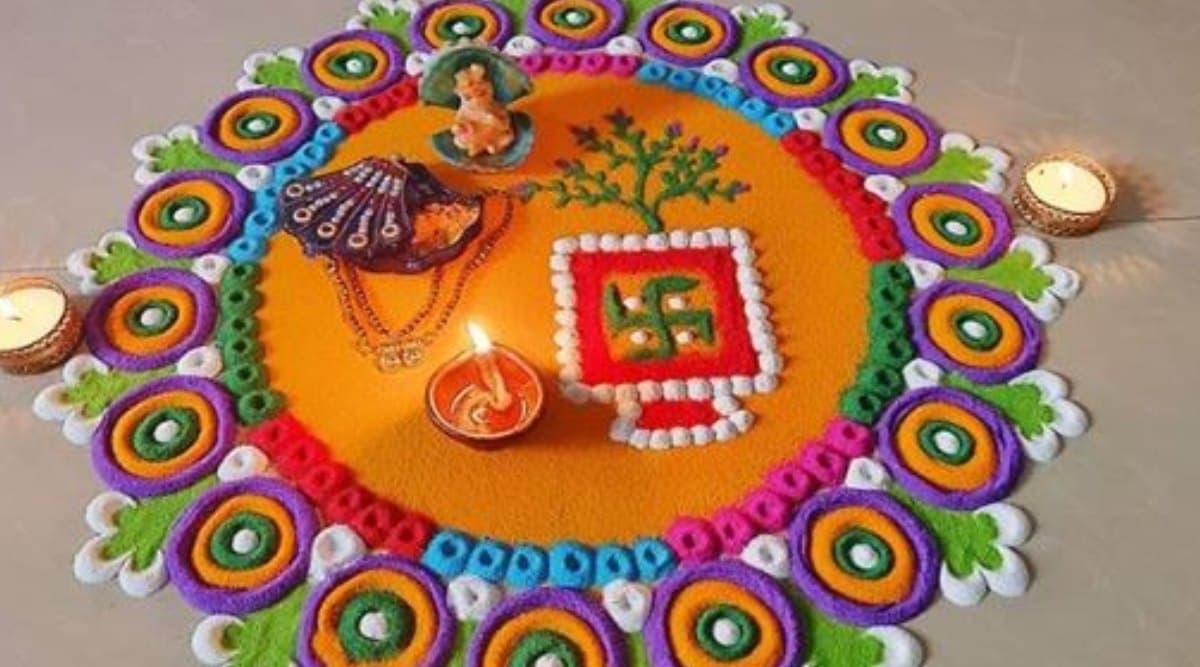 Also read: